Winners of the 2nd edition of Acti-Sol's Photo Contest
Our 2010 Photo Contest have been a real success!
This year, we received 127 pictures which obtained a total of 3325 votes!
Congratulation to our winners and a special thank to all participants!
---
JURY'S CHOICE (Grand Price)
1st position
Josée Holland – La beauté des petites choses (Concombres)
Chambly
---
WINNERS of the popular votes
These winners got the best scores from visitors.
Montreal
Category : FLOWERBEDS
Final score: 4,88 / 5
(218 votes)
---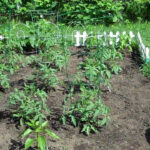 Chantal Normandin – Le potager d'une retraitée !!!
Repentigny
Category : VEGETABLE GARDENS
Final score: 4.93 /5
(178 votes)
---
Jean Pion – Fifille
Montréal
Category : ANIMALS IN MY BACKYARD
Final score: 4.88 / 5
(227 votes)
Tous les articles